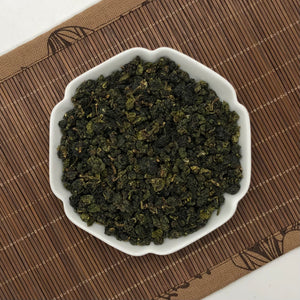 aromateahouse
Four Seasons oolong (四季春)
Regular price
$14.00
$0.00
Unit price
per
Four Seasons Oolong is a very floral lightly oxidized oolong from Taiwan. The flavour profile is smooth and light, with a taste that is floral and sweet with a slightly creamy finish.
【Tea Varieties】Taiwanese Oolong
【Altitude】+400 meters
【Tea Soup】Yellow green and clear
【Taste Features】The fragrance is sweet, rich in aroma of ginger and osmanthus
【Efficacy】Refreshing, anti-aging, de-stressing, energy boost and focus
【Origin】Taiwan
【Storage】Suggest refrigerator storage, or stored in cool, dry condition away from direct sunlight.

---