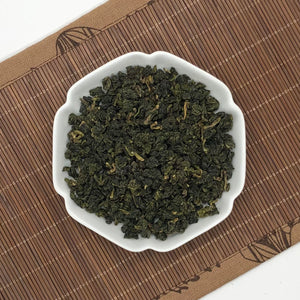 aromateahouse
Jinxuan Milky Oolong (金萱奶香烏龍)
Regular price
$18.00
$0.00
Unit price
per
Jinxuan Oolong Tea comes from the delicate milk scent of the tea which is brought on by a sudden change of weather during the harvest. There is no dairy or flavoring added to this tea, but you will be bowled over by the distinct notes of milk in this tea. It is known for its buttery or milk flavor.
【Tea Varieties】Taiwanese Oolong
【Altitude】+400 meters
【Tea Soup】Honey Green 
【Taste Features】Creamy and light natural milk flavor
【Efficacy】Refreshing, anti-aging, de-stressing, energy boost and focus
【Origin】Taiwan
【Storage】Suggest refrigerator storage, or stored in cool, dry condition away from direct sunlight.
---