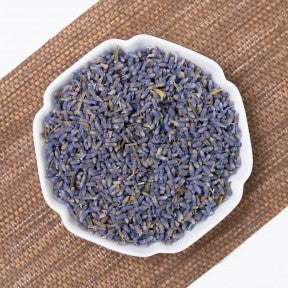 aromateahouse
Lavender (薰衣草)
Regular price
$8.00
$0.00
Unit price
per
Lavender Tea is subtle, calming essence brings delight and benefits that can help support a healthy body and mind. Caffeine free.
【Tea Varieties】Floral Tea
【Taste Features】Lavender aroma
【Efficacy】Improve mood disorders, calming and stress-relieving, for a better sleep, better digestion and immune system.
【Health Advice】Please adjust the amount of floral teas according to your health condition. Moderate intake of floral teas is healthy for most people. Drinking too much could lead to negative side effects. Make sure to consult a doctor before using floral teas if you're pregnant or breastfeeding or taking any medicine.
【Origin】Xinjiang, China
【Storage】Suggest refrigerator storage, or stored in cool, dry condition away from direct sunlight.
---