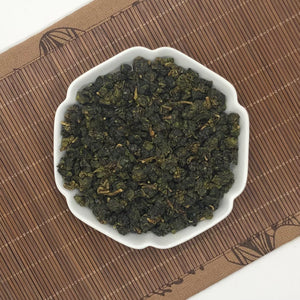 aromateahouse
Li Shan Oolong (梨山烏龍)
Regular price
$10.00
$0.00
Unit price
per
Lishan Oolong tea comes from the high mountain tea garden at the altitude of around 1,200-1,800m in the frozen top mountain located at Lishan in Taiwan. Clean and clear brew is golden emerald colour. Aroma is rich floral fruity, retains its aroma well after several brew.
【Tea Varieties】Taiwanese Oolong
【Altitude】1,800-2,200 meters
【Tea Soup】Golden and clear
【Taste Features】Floral and fruity aroma
【Efficacy】Refreshing, meditation, anti-aging, de-stressing, energy boost and focus
【Origin】Taiwan
【Storage】Suggest refrigerator storage, or stored in cool, dry condition away from direct sunlight.
---